Back
Sanita Bajāre
CEO of the Finance Latvia Association
Sanita Bajare started her career in the insurance field as a risk underwriter and continued in marketing, sales and project management. She then worked at the Ministry of Finance in a number of different roles from 2005 to 2011, including: Euro Project Manager, Chief Programme Coordinator and adviser to the State Secretary of the Ministry of Finance (in relation to the international partners - IMF, EC and the World Bank) during the Standby agreement with the IMF (2008-2011).
In 2011, Sanita was appointed State Secretary of the Ministry of Finance by the Cabinet of Ministers. She ensured a smooth National Euro Changeover process (1 January, 2014) and was honoured with the highest award of the State, the Order of the Three Stars (Commander (3rd grade)) "On significant contribution to the euro introduction in Latvia".
At the beginning of 2012, Sanita was elected to the Board of Directors of the European Investment Bank. In June, 2014 Sanita was elected as an Alternate Executive Director in the Board of Directors at the World Bank Group in Washington DC.
After returning to Latvia in 2016, she joined Citadele Bank as the Head of the Corporate, SME banking and Leasing Sector. In 2019, she became the CEO of the Finance Latvia Association, Vice-chair of the Council of Latvian Employers' Confederation. In 2020, she became the Vice-chair of Business at OECD Financial Committee.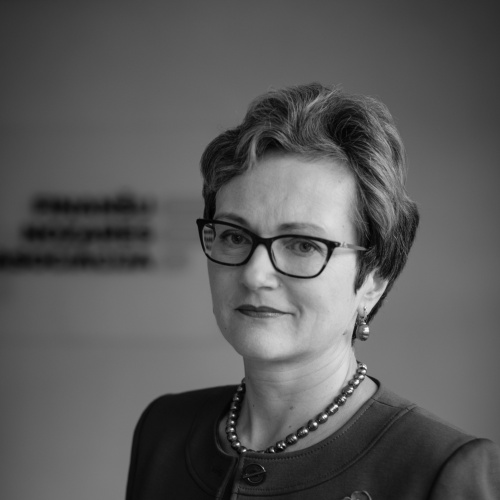 Back