Back
Living Library
Date and time: August 21, 14:00-15:00
Event language: English
The event will take place in the format of the "Living Library" or "Dzīvā bibliotēka" in Latvian, where instead of reading printed books, everyone will have the opportunity to "read people". You'll have the chance to listen to people who have received refugee or alternative status in Latvia, as well as people, who are already integrated and start living independently. You will be able to ask questions to all 5 of the movement "Gribu palīdzēt bēgļiem" activists, volunteers, mentors and refugees.
The principle of "Living Library" will allow everyone to ask interesting questions about the integration process, help received or provided, struggles before arriving in Latvia and now, etc., promoting dignified communication between festival visitors and representatives of the "Gribu palīdzēt beģļiem".
For Latvians, it is an opportunity to meet people who have fled refugees, get to know their culture and habits, while for beneficiaries of international protection - an opportunity to share their experience, tell their story and promote integration processes in Latvia.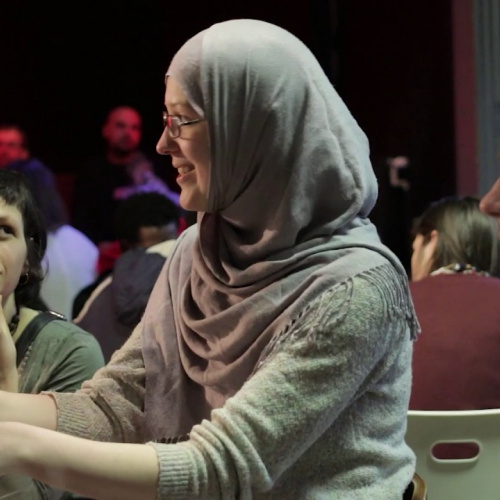 Upcoming livestreams