Back
Human dignity is universal?!
Date and time: August 20, 18:00-19:30
Event language: English
The latest discussions all over our continent on what our "common European values" consist in are not new and go back centuries, if not millennia. Since philosophers and thinkers have formed a common European cultural space, we reflect upon the joint characteristics of our continent. Do we at least have a common understanding within Europe? After 12 years of Nazi dictatorship in Germany having brought a trail of destruction and suffering over all of Europe, Germany went into a deep reflection for a constitutional basis so such a breakdown of civilization would never be possible again, hence the codification of the fundamental rights in the German basic law. Article I unmistakably starts with "Die Würde des Menschen ist unantastbar", human dignity shall be inviolable.
We will look into the question of universality of these individual rights; what is at the base of individual liberties in contrast to societies and political models focusing on the collective rather than the individual being? To what degree does Christian heritage in Europe also address these questions with the responsibility of the individual, the principle of tolerance and the respect of the other human being? The panel will be composed of profiled German politicians and experts who will give their take on the German understanding of dignity and inalienable rights as well as their take on the European and global impact of these understandings.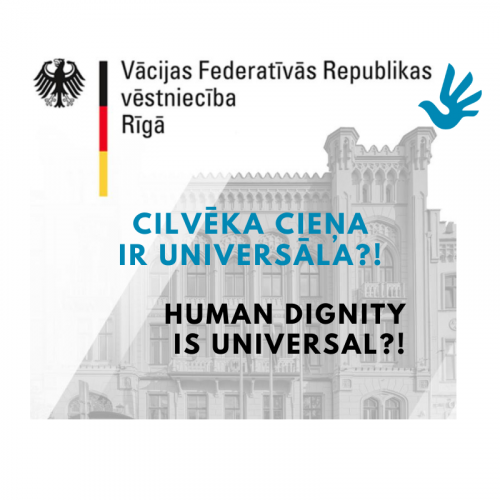 Technical support
If you have problems connecting to the live broadcast or if you notice any other technical problems on the festival website, feel free to contact our technical support - we will be happy to help!
26057080
[email protected]
Similar events